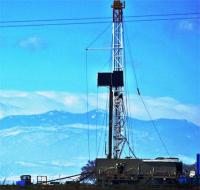 Sundance Energy Australia Ltd has entered a Share and Asset Sale Agreement for the acquisition of New Standard Energy Ltd's U.S. and Cooper Basin assets. The SSA is subject to approval by NSE's shareholders and other customary conditions precedent, including due diligence.
Key assets to be acquired include: •~5,500 net acres in Atascosa County, Texas inclusive of 7 producing wells with ~175 boepd of net current production and 2 wells that have been drilled but not completed; •Hedges covering approximately 23,000 barrels of oil at an average floor price of $78.00 per barrel; •A 17.5% working interest in PEL570 in the Cooper Basin, and •122 million shares of Elixir Petroleum Ltd.
Consideration for the acquisition includes: •Repayment of NSE's note with Credit Suisse upon closing of the transaction at face value of US$14.6 million with no prepayment penalties. The acquisition is conditional upon Credit Suisse assigning its 2.5% overriding royalty on NSE's Eagle Ford assets to Sundance upon payoff of the note; •Issuance to NSE of 6 million new fully paid ordinary SEA shares; •Assumption of a net working capital deficit of ~US$0.9 million; •Payment of ~A$250,000 upon signing of the SSA in relation to the acquisition of the 122 million EXR shares.
Upon closing of the SSA, Sundance expects to sell 25% of the assets acquired from New Standard, and ~400 net acres (25%) of Sundance's Charlotte Ranch lease in Atascosa County, Texas to Quintanilla Management Company.