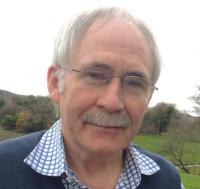 Suretank has appointed Mel Fitzgerald as Chairman.
Mr Fitzgerald has enjoyed a distinguished background within the Oil and Gas sector, having held the position of Chief Executive Officer of Subsea 7 Inc. as well as serving as VP of Halliburton's Energy Services Group.
With a reputation for developing constructive industry collaborations within the offshore industry and a successful record of supporting the sector through building links with government, Mr Fitzgerald will offer crucial guidance for Suretank through the group's ongoing growth and expansion within global markets.
Speaking about his new position, Mr Fitzgerald said; "I am excited to be working with Suretank. The company has a well-known pedigree within the offshore industry and their record of growth and development speaks for itself. The recent acquisition of Prior Diesel brings a new dimension to the services that the company provides and the moves into the USA and China provide significant opportunities to serve customers better than ever before."