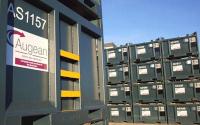 Suretank welcomes the proposals put forward by the U.S. Department of Interior to increase regulations to better protect human lives and the environment from contamination.
Suretank manufactures offshore tanks and containers for the oil and gas sector, with the vast majority of products being used on or around oil rigs in most of the major offshore drilling areas. Through its subsidiary, Prior Diesel, it also supplies diesel driven power solutions and well intervention equipment.
The business has gained its reputation from a strict focus on safety and product integrity and boasts more quality accreditations than any other company in the field.
John Fitzgerald, CEO said; "We welcome these proposed changes. The offshore environment is hazardous and it is of paramount importance to ensure that everything utilised on drilling platforms and supporting infrastructure is designed with safety at the fore. Safety is central to everything we do at Suretank and never takes a back seat. Our business has carved out a reputation based on this ethos, quality and integrity and we work very closely with accreditation bodies to ensure we are constantly reviewing and evaluating."