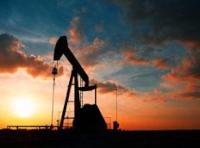 Surge Energy Inc. says that, effective immediately, Mr. Maxwell Lof, Chief Financial Officer, will be leaving the Company to pursue other interests.
'Surge would like to thank Max for his contributions during his time with the Company. We wish him all the best in his future endeavours,' said Paul Colborne, President and CEO.
Surge management's stated goal is to be one of the best positioned light/medium gravity crude oil growth and dividend paying companies in Canada - uniquely positioned to grow at virtually any reasonable crude oil commodity price assumption.
In due course, the Company will announce plans with respect to how the CFO responsibilities will be fulfilled moving forward.