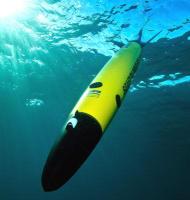 The Society for Underwater Technology (SUT) has launched a call for abstracts for a new technical conference to be held next year to celebrate its 50th anniversary.
The Future of Underwater Technology will be held on November 15-17th 2016 at ExCel in London and will showcase global underwater engineering and ocean science technologies, products, and practices.
The event will place a spotlight on the next generation of subsea engineering and marine science innovations that will support global industries in the quest to go deeper and operate in increasingly challenging underwater environments.