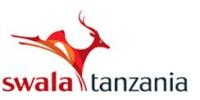 Swala Energy Limited is pleased to advise that the Tanzanian Ministry of Energy and Mining (MEM) has agreed to extend the period within which an exploration well must be drilled in each of the KilosaKilombero and Pangani licences in Tanzania to the 20th February 2017.
This one-year extension is to be deducted from the 4-year additional exploration extension period currently due to commence on 20th February 2016, resulting in the additional exploration period having a duration of three years.
Under the Production Sharing Agreements (PSAs) that govern activity on each of these two licences, the Joint Venture (JV) was originally obliged to drill an exploration well in each licence by the 20th February 2016.