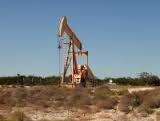 Swift Energy Company says that U.S. subsidiaries of the Company and Texegy LLC have entered into a purchase and sale agreement (the "PSA") providing for the Company to sell to Texegy a 75% share of the Company's holdings in the South Bearhead Creek Field and Burr Ferry Field areas located in Central Louisiana (the "Properties").
Closing is anticipated to occur on or before March 15, 2016, subject to bankruptcy court approval in the chapter 11 reorganization proceeding filed by the Company today as previously announced, and further subject to customary closing conditions.
On the closing date, the Company and Texegy plan to enter into a joint development agreement and a joint operating agreement (together, the "JV Agreements") to continue operation and development of the Properties after the closing date.