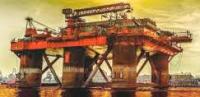 Swift Worldwide Resources is expanding its global reach by opening three new international branches. These offices bring the total number of Swift locations to 30, and are located in Bogota, Colombia; Aberdeen, Scotland; and Tokyo, Japan.
Long-time Swiftie Damir Tomicic, Managing Director of South America, runs the Bogota office. Swift will support the major oil market in Colombia, where the economy is growing rapidly, by primarily placing senior professionals and engineers. The office is located in the "Calle 100" area, a prime position to place contractors for the biggest O&G companies active in the country.
The new Aberdeen office will strengthen Swift's European presence and help foster local industry relationships. Yulia Pen is running the office, which is located in Aberdeen Energy Park, a hub of O&G commerce for the incredibly influential city. Yulia has worked for Swift in Sakhalin Island in Russia for more than four years and brings a strong multi-cultural flavor to the office.