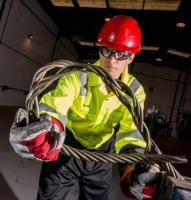 Swire Oilfield Services is set to open new offices in the UAE and an operations base in Abu Dhabi as it begins its expansion into the Middle East.
The move is part of a multi-million dollar investment in the region which will see the company focus on initial key markets including the United Arab Emirates, Qatar, Bahrain, Saudi Arabia and Oman. Swire Oilfield Services plans to mobilize one of the largest regional cargo carrying unit fleets to the region in 2015 to meet the demands of increasing exploration and production activity.
The organization will continue to work closely with sister company, Swire Pacific Offshore, which has a long-established presence in the region and provides a complimenting product and service suite to a common customer base for the oil and gas industry.