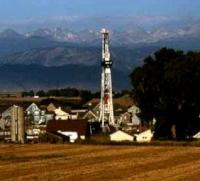 Synergy Resources Corporation announces the following changes in corporate structure of its officers and executives from its January 22nd board meeting:
William E. Scaff, Jr. has taken on the title of Co-Chief Executive Officer of the company which he will share with Ed Holloway as Co-Chief Executive Officer. Bill will remain Treasurer and both will remain Directors of the Company.
Craig Rasmuson has been elevated from Vice President of Operations to Chief Operating Officer. Craig joined Synergy in September 2008 and has been instrumental in the growth achieved by the Company.