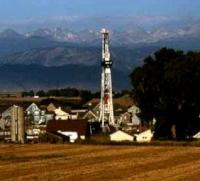 Synergy Resources Corporation has entered into a day rate drilling contract with Ensign Drilling Company of North America. Ensign is preparing to spud the first of eleven wells at the Company's Cannon prospect, which includes six Codell wells and five Niobrara wells.
On the six Codell wells, the Company plans on utilizing sliding sleeves and slickwater frac for the completions and estimates total drilling and completion (D&C) costs are to be $3.3 million per well. For the five Niobrara wells, the Company plans on completing the wells using sliding sleeves and hybrid gels frac and estimates the D&C costs to be $3.5 million per well.
If during drilling it becomes necessary to use a plug and perf completion design instead of sliding sleeves, the D&C costs would increase by approximately $300,000 per well. All eleven Cannon wells are permitted to be standard length laterals with an average of 22 frac stages per well.