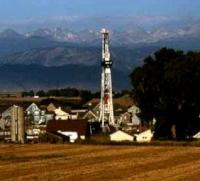 Synergy Resources Corporation has signed a purchase and sale agreement for producing wells and leaseholds in the Wattenberg Field from a private party.
The transaction has an effective date of October 1st, 2014 and is expected to close on or about December 15th, 2014, subject to customary due diligence. Upon closing, the assets include non-operated working interests in seventeen horizontal wells, ten of which are in production (including four mid-reach laterals) and seven are in progress of completion.
These seven are all extended reach two mile horizontal wells and are expected to begin production before calendar year-end. Working interests in the non-operated horizontal wells ranges from 6% to 40%.