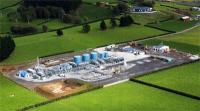 TAG Oil Ltd. is pleased to announce the results from its 2013 annual general meeting of shareholders (the "Meeting") held in Vancouver, British Columbia on December 12, 2013.
All of the five nominees listed in the Company's management information circular dated October 22, 2013 proposed by management for election to the board of directors at the Meeting were duly elected.
The directors will remain in office until the next annual meeting of shareholders or until their successors are elected or appointed.