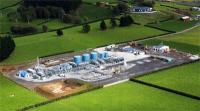 Mr. Alex Guidi, Founder and Chairman of TAG Oil Ltd. announces appointment of oil and gas executive Frank Jacobs to the post of Chief Operating Officer.
Mr. Jacobs holds a B.Sc. Chemical Engineering degree from the Higher Technical College in Breda, Netherlands, as well as a M.Sc. degree in Petroleum Engineering from the University of Calgary. Mr. Jacobs has more than 35 years of experience in the oil and gas industry that includes operations management from concept to full-scale field development, numerous production and corporate acquisitions, and development of existing oil and gas production.
Mr. Jacobs has enjoyed a successful career as an international oil and gas executive and has worked extensively in Australia, SE Asia, North and South America, and New Zealand. Most recently, Mr. Jacobs was based in Kuala Lumpur leading the field development, project funding and technical team for the US$135 million Ophir oil field development project offshore Malaysia.