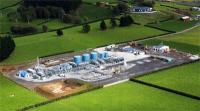 TAG Oil Ltd. is pleased to provide the following exploration and development drilling update in both the shallow and deeper targets within the Taranaki Basin. As TAG enters calendar year 2014, the Company will be maintaining its strategy of deploying capital to high impact exploration targets while developing shallow reservoirs to provide sustainable capital for continuous exploration activities.
Deep / Eocene Exploration Taranaki Program (TAG 100%)
TAG is pleased to announce the Cardiff-3 well targeting the Eocene-aged Kapuni Formation reached Total Depth of 4,863 meters in December, fully penetrating and evaluating all three deep target zones as planned; the well took longer to drill than anticipated due to encountering thick coal sections in the Eocene-aged Mangahewa Formation.