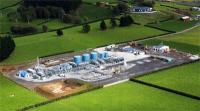 TAG Oil Ltd. is cutting its forward guidance and planned capital expenditures for the remainder of fiscal 2016 in response to the low commodity price environment, and due to a slower than expected ramp up of our workover program in the Taranaki Basin of New Zealand. TAG will focus on preserving capital, continuing with a reduced workover program and reducing costs.
GUIDANCE AND OUTLOOK FOR THE REMAINDER OF FISCAL YEAR 2016
•TAG is reducing its 2016 average production guidance down from 1,900 BOE/d to 1,400 BOE/d and expects to exit its fiscal 2016 year-end at approximately 1,400 BOE/d. •TAG is reducing its 2016 forecast capital expenditures down from $23 million to approximately $13 million with $6 million already spent. •Full year 2016 operating cash flow is expected to be approximately $13 million versus the $22 million forecast at the beginning of the year. •TAG is now budgeting and running all of its economics based off of a US$45 per barrel Brent oil price for the remainder of the fiscal year. •TAG will continue to focus on lower cost workovers, artificial lift optimization and re-perforations of certain intervals. To preserve capital, these programs have been prioritized over drilling new wells. Additional programs will include a water-flood pilot study. •TAG expects to end fiscal 2016 with at least $15 million in cash and cash equivalents assuming US$45 per barrel Brent oil price for the remaining six months of operations.