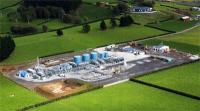 TAG Oil Ltd. announces that the Gisborne District Council has granted TAG consent to drill the Waitangi Valley-1 well (TAG 100%), located in Petroleum Exploration Permit 38348 in the East Coast Basin, New Zealand.
Earthwork activities are already underway to build an access road and drilling pad, with construction expected to be fully complete and drilling rig mobilized to the site by the end of June. Waitangi Valley-1 will be drilled to a total depth of 3600 meters, with the well targeting the naturally fractured Waipawa Black Shale and Whangai source rock formations.
The Waipawa and Whangai formations are regarded as high-quality source rocks that compare technically to successful commercial tight-oil plays in North America, such as the Bakken Shale and Eagle Ford discoveries.