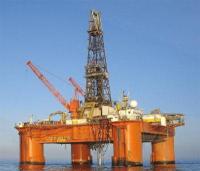 Talisman Energy Inc. has entered into an agreement with Carl C. Icahn and his affiliates. As part of this agreement, Samuel Merksamer and Jonathan Christodoro will join the Company's Board of Directors in December 2013.
"I would like to welcome Samuel and Jonathan to our Board and look forward to their contributions as we continue to focus on our four strategic priorities and deliver sustainable shareholder value," said Chuck Williamson, Chairman of the Talisman Energy Board.
"In 2013, we cut capital spending and directed our efforts to growing high value, near-term production. We unlocked net asset value with approximately $1.5 billion in assets sales announced year-to-date, with more to come. We've improved our operational performance and reduced costs, including a projected 20% reduction in our year-end G&A run rate. We've made steady progress towards becoming a more focused and profitable company, and this momentum will continue through next year."