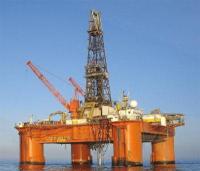 Talisman Energy Inc. (Talisman) has reached an agreement to sell part of its Montney acreage in northeast British Columbia to Progress Energy Canada Ltd. for a total cash consideration of CDN$1.5 billion.
The transaction represents the sale of approximately:
-- 75% (approx. 127,000 net acres) of Talisman's Montney position in the Farrell Creek and Cypress areas of British Columbia. -- 65 mmcfe/d of Farrell Creek production as of Oct 1, 2013, which is expected to increase in the fourth quarter as we conclude the 2013 completion program, and associated facilities. -- CDN$800 million of remaining third party capital carry estimated at 2013 year end (approx. CDN$870 million at effective date October 1, 2013).
"The sale of this long-dated position represents a strong return on our Montney investment and brings us closer to achieving the $2-3 billion asset disposition target we set out in March this year," said Hal Kvisle, CEO. "It is priced in line with recent major Montney transactions, further simplifies the company, and enables us to strengthen our focus on our Edson-Duvernay producing and development assets. Following receipt of applicable regulatory approvals, expected in the first quarter of 2014, we will use the proceeds to pay down debt and strengthen our balance sheet."