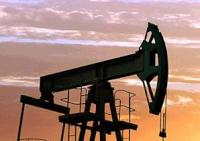 Talon Petroleum Limited has appointed Mr Andrew Crawford to the Board following the retirement of Mr Clifford Foss.
Mr Foss retires from the office of Managing Director and CEO having led the Company since its listing in February 2013. The board wishes to thank Mr Foss for his significant contribution, including his recent efforts in respect of the marketing of the Company's MR Olmos and Coolangatta projects.
Mr Crawford joins the board having held the office of Talon Company Secretary since December 2014 and having played a pivotal role in reducing the Company's overhead expenditure over the past eight months. Mr Crawford has 14 years chartered and commercial accounting experience having commenced his career with KPMG in 2001. Mr Crawford currently holds the office of Company Secretary for ASX listed, Houston based, Maverick Drilling & Exploration Limited, whilst also delivering specialist accounting, taxation and corporate services to his private clients.