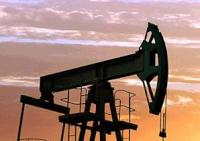 Talon Petroleum Limited says that during the first three months of production the Quintanilla OL 1H produced 33,945 boe (28,395 bo + 33,945 mcf) on restricted chokes. The current production rate is 443 boepd (372 bopd + 424 mcfd) on a 14/64 inch choke.
This most recent 30 day period acheieved an average production of 406 boepd, an increase from the first 30 day period (358 boepd) and the second 30 day period (367 boepd).
Cliff Foss, President Managing Director and CEO stated that 'Talon's first horizontal Olmos well continues to impress. The casing pressure continues to exceed expectations and has only declined to 1475 psi after a full quarter of production. This result gives us confidence in the value of our significant offset acreage, in which Talon now holds a high working interest'.