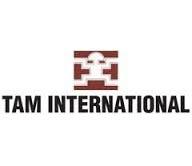 TAM International unveiled its new 22-inch Casing Annulus Packer, or LongCAP®, developed for an international oil company. The new LongCAP follows TAM's recent design and qualification of a 22-inch Port Collar. Together, the LongCAP and Port Collar offer operators improved cement integrity to meet higher well safety standards. TAM designed the 22-inch system for an international operator's offshore project as the company continues to provide tailored solutions to its oil and gas customers.
"The development of this new 22-inch system continues TAM's tradition of providing fit-for-purpose, custom solutions for our clients' needs," Ray Frisby, VP of Technology, said. "The new 22-inch system further strengthens TAM's position as the leader in Cement Integrity products, offering the most complete range of products in the industry."
The 22-inch LongCAP is ISO 14310 V6 qualified. The rigorous testing program involved multiple cycles of differential pressure reversals both from above and below the LongCAP packer set inside a 33-inch test fixture. The LongCAP element met or exceeded all test requirements.