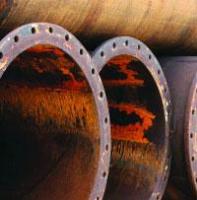 Tamarack Valley Energy Ltd. has successfully completed its previously announced acquisition of certain assets located in the greater Wilson Creek area of Alberta, contiguous with Tamarack's existing Cardium interest in Wilson Creek, for an aggregate purchase price of $43.3 million, subject to normal closing adjustments.
In addition to the other two acquisitions announced by the Company on May 14, 2015, the Acquisitions, collectively, add 128 (88 net) total sections of land in the greater Wilson Creek / Alder Flats area. On the Acquisition lands, the Company has identified 40 net one-mile equivalent high quality, one year or less payout Cardium drilling locations using current strip pricing and current realized industry service costs.
Pursuant to the Acquisitions, Tamarack has also acquired 100% ownership in facilities which include a 6 mmcf/d gas plant, 1,000 bbls/d central oil battery and over 220 km of emulsion and pipeline infrastructure, which, in the aggregate, the Company has estimated to have a replacement cost in excess of $60 million.