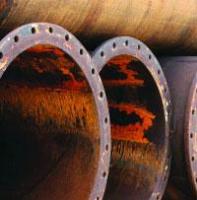 Tamarack Valley Energy Ltd. announce that a successful second half 2014 drilling program in the Wilson Creek area contributed to a record exit production rate averaging approximately 9,700 boe/d (based on field estimates) during the last 14 days of December, 2014, exceeding its exit production target of 9,500 boe/d.
All 10.9 net wells drilled in the fourth quarter were brought on production at various times during December, 2014. The Company, based on field estimates, averaged approximately 8,500 boe/d during the month of December, 2014 with an oil and natural gas liquids weighting of approximately 63%.
Wilson Creek Operations Update
Tamarack's operated oil battery located in the Wilson Creek area of Alberta, had a fire-tube failure in the treater, early yesterday, causing a small fire that was extinguished within hours.