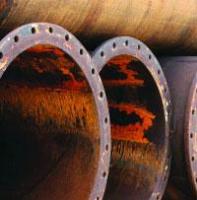 Tamarack Valley Energy Ltd. announce the following operational and drilling update.
Production Update
Tamarack is pleased to announce that based on its successful 2013 drilling program, it expects to meet its third quarter 2013 production target of 3,125 to 3,185 boe/d. The Company remains on target of achieving its 2013 average production guidance average rate of 3,150 to 3,250 boe/d.
Farm-in and Sure Energy Inc. Transaction Update
In August, 2013 Tamarack entered into a farm-in agreement whereby it gained access to 113,280 gross (72,320 net) acres with an industry major and on October 9, 2013 closed the acquisition of Sure Energy Inc. ("Sure"). Tamarack participated in its first Cardium farm-in commitment well (1 gross, 0.2 net) in the Willesden Green area of Alberta. The well was brought on production late August, 2013. During its first 42 days of production, based on field estimates, averaged 575 boe/d consisting of 179 bbls/d (36 bbls/d net) of oil and natural gas liquids and 2.38 mmcf/d (475 mcf/d net) natural gas.