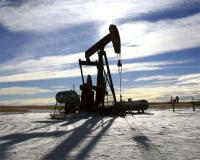 Tanager Energy Inc. provides a status update regarding placing the first well within the Joffre D3 B Pool on production.
Joffre Project:
The Joffre Project, in which Tanager has a 50% working interest, consists of 4 suspended oil wells and 1 suspended water injection well. As previously announced, Viking Investments Group, Inc. and Tanager Energy, joint venture operator of the Joffre Project, intend to mobilize and reactivate each well sequentially.
Pressure Test:
The mobilization and reactivation process with respect to the first well commenced in November, 2014. In December, 2014 Tanager completed the re-entry and downhole pressure survey to determine the current reservoir pressure, a critical element in determining the scope and anticipated production of this suspended oil pool. The survey confirmed the reservoir pressure returned to 94% of the original pressure (i.e. the pressure that existed when the pool was discovered in 1986) due to the active water drive in the pool.