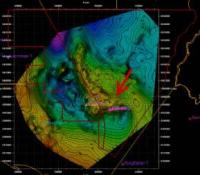 Tangiers Petroleum Limited has terminated its Farm-out Agreement with CWH Resources Limited in relation to the offshore permits WA-442-P and NT/P81 (Permits) located in the Joseph Bonaparte Gulf, northern Australia.
Tangiers terminated the agreement because CWH did not meet the deadline to satisfy the conditions precedent.
These conditions precedent (see announcement dated 22 May, 2013) included Tangiers obtaining from the relevant Australian government authority an extension of the time allowed to complete the minimum work commitments.
Tangiers fulfilled this condition precedent, with a six-month extension (to 12 October 2013 for WA-442-P and 11 November 2013 for NT/P81) being granted to Tangiers to allow for planning and award of a seismic survey contract.