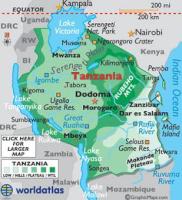 In Tanzania more than 100 private sector, government and NGO representatives, as well as community leaders and energy innovators, concluded two days of multi-faceted and broad-based stakeholder consultations led by the United Nations Foundation's Energy Access Practitioner Network and the World Wide Fund for Nature (WWF) in support of the United Nations' Sustainable Energy For All initiative's 2030 objectives of delivering access to modern energy services for all, doubling the rate of improvement in energy efficiency and doubling the share of renewables in the global energy mix.
Inaugurating the two-day workshop, Hon. George Simbachawene, Minister for Energy and Minerals, urged participants to discuss best practices and ways to meaningfully engage all stakeholders to achieve sustainable energy for all in Tanzania: "SE4ALL initiatives provide a working partnership with governments, parliamentarians, private sector companies, industries, and civil society towards a sustainable future free of poverty".
Tanzania, one of Sustainable Energy for All's 14 African current priority countries, is working to overcome challenges in providing access to energy for its entire population. According to the International Energy Agency's World Energy Outlook 2014, 36 million people, some 76% of Tanzania's population, do not have the benefits of electricity to power their homes, support education, deliver health care services, or drive economic development across commercial, agricultural and industrial sectors.