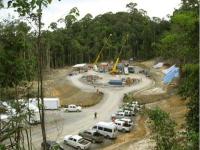 Tap Oil Limited has appointed Michele Ryan as Company Secretary. Ms Ryan will also act as General Counsel of Tap.
Ms Ryan has extensive experience in the oil and gas industry, having previously worked at HESS Oil & Gas (Malaysia) and as counsel with international law firms, based in Sydney, Hong Kong and Mongolia, specialising in energy and resources and in particular oil and gas.
Michele holds a Bachelor of Arts from Curtin University, Western Australia and a Diploma in Law from the Legal Profession Admission Board, New South Wales. She is admitted to practice as a solicitor in the Supreme Court of New South Wales.
Tap also advises that Ms Melanie Williams has resigned as General Counsel and Company Secretary, effective 14 August 2015. The Board would like to thank Ms Williams for her contributions to the Company and wish her all the best for the future.