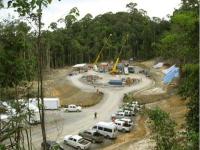 Tap Oil Limited provided the following update on its commercial relations with the Thai entrepreneur, Chatchai Yenbamroong, and his Northern Gulf companies.
2P Reserves Deferred Payment
As previously disclosed, the 2P reserves deferred payment is a staged acquisition payment that was agreed with Northern Gulf Petroleum Holdings Limited (NGPH) and its subsidiary, Northern Gulf Petroleum Pte. Ltd (NGP) when Tap acquired its 30 percent interest in the G1/48 concession in October 2010.
The first of these staged acquisition payments is based on the joint venture 2P reserves estimate for the Manora oil field as at Dec. 31, 2014.
The Operator (Mubadala Petroleum) has now advised that a report compiled by Netherland, Sewell & Associates, Inc (NSAI) containing the 2P reserves estimate as at Dec. 31, 2014 is complete. The NSAI report estimates the Dec. 31, 2014 2P gross reserves at 15.5 million stock tank barrels (MMstb) (net to Tap 4.648 MMstb). Importantly, this report was compiled by NSAI on the basis of the drilling results of the Manora wells to Dec. 31, 2014, and does not include the results of the wells drilled during 1Q 2015. The reserves payment is based on the economic ultimate recovery which is reserves at a certain date plus production to that date. Production to Dec. 31, 2014 was 0.481 MMstb thus the reserves payment is based on 15.97 MMstb.