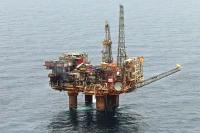 TAQA regrets to confirm there has been a fatality on the Harding platform in the UK North Sea.
A TAQA employee fell overboard during a maintenance activity on the platform. He was recovered from the sea by a support vessel and transferred to Gilbert Bain Hospital in Shetland by helicopter. The next of kin has been informed.
Our immediate thoughts are with the family and friends of our colleague at this extremely sad time. TAQA is providing its fullest support to all those involved.
All other 108 people on board the Harding platform have been accounted for and are safe.
TAQA is liaising with Police Scotland and other relevant authorities to investigate fully the incident, which occurred at approximately 02:17 (February 27, 2014).