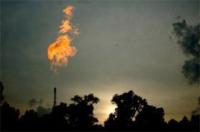 US-focused oil and gas producer Target Energy Limited has agreed to sell a 10% Working Interest in its Fairway Project in West Texas for a total cash consideration of approximately A$6.5m.
Target has signed a Letter of Intent with Texas-based Victory Energy Corporation in which Target agrees to sell a 10% Working Interest in the Fairway Project for US$6m (A$6.5m) in cash. Target will realise a premium of approx. 72% on the sale of the interest, relative to the current implied market valuation1.
Target will remain as the largest interest-holder in the project, retaining a 50% Working Interest in all leases other than Wagga Wagga (35% WI).