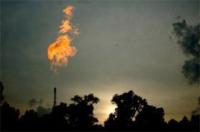 US-focused oil and gas producer Target Energy Limited provides the following corporate update.
The Company has a Partially Underwritten Rights Issue currently underway.
Eligible shareholders will be able to subscribe for 5 new fully paid ordinary shares in Target (Shares) for every 3 existing Shares they hold at the Record Date at an issue price of A$0.006 per share, together with one free attaching option to acquire a Share for every two Shares issued (New Option). The New Options will have an exercise price of $0.012 and an expiry date of 28 February 2017. Shareholders can apply for Shares in excess of their entitlement.
As the rights issue is renounceable, shareholders can trade their rights. Trading in listed rights under the ASX code TEXR ceases.
Funds raised from the Entitlement Issue will be used to address payables, provide working capital and to potentially allow the Company to undertake an asset optimisation program.