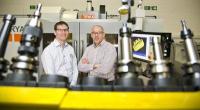 TCO AS and the daughter company TCO UK, providers of well completion technologies to the global oil and gas industry, have secured a contract with Statoil AS worth an estimated 750 million NOK (75 million GBP).
The exclusive contract will require TCO to provide the total scope of chemical injection systems and a framework contract for the scope of B-annulus system and barrier plugs for Statoil operations on the Norwegian continental shelf.
The initial contract period is two and a half years with an optional additional period of six years thereafter.
Rune Moan, managing director of TCO UK, said: "We are delighted to have been awarded this contract with Statoil; this is of huge significance for the company as Statoil has acknowledged and recognised TCO as a leading company within the chemical injection technology field.