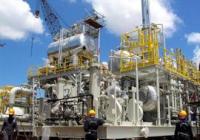 Technics Oil and Gas Limited (Technics or together with its subsidiaries, the Group), says that the Group's subsidiary, Technics Offshore Engineering Pte Ltd. (TOE), has been awarded a contract Sept. 15 worth a total of $50.4 million (SGD 70.5 million) for the construction of a Liftboat.
The Liftboat is expected to be delivered within two years from the contract date. There is an option as well to construct a similar unit and the option can be exercised within six months from this contract date.
The Liftboat will be a Multi-purpose Self-propel Self-elevating platform capable of operating at water depths of up to 230 feet (70 meters) and the Liftboat will have ABS (American Bureau of Shipping) classification.