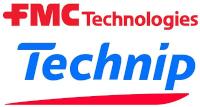 FMC Technologies Inc. and Technip S.A. have announced that the companies' respective shareholders have voted to approve the proposed business combination of Technip and FMC Technologies.
Shareholders of both companies voted in favour of resolutions required for the consummation of the proposed combination when they met separately today. FMC Technologies held a special meeting of its shareholders. Technip held an extraordinary general meeting of Technip shareholders, as well as a special meeting of Technip shareholders that hold double voting rights.
The proposed combination remains subject to certain regulatory approvals and consents, as well as other customary closing conditions. In accordance with English law, the completion date will be set by an order of the Chancery Division of the High Court of Justice expected to be issued on December 21, 2016. The transaction is expected to close in early 2017.