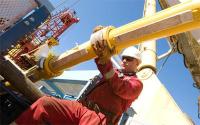 Technip has been awarded an approximately €100 million contract by Oil and Natural Gas Corporation Limited (ONGC) to build a 6 MMSCMD onshore terminal at Odalarevu in Andhra Pradesh, India, as part of the Integrated Development of Vashishta (VA) & S1 fields.
These VA & S1 fields are located 30-35 km off the Amalapuram coast in the KG Basin, off the East Coast of India, at water depths of 250 to 700 meters. The Onshore Terminal awarded to Technip is one of the critical components of the Integrated Development of VA & S1 fields.
Technip's scope of work for this EPCC(2) contract includes basic design, detailed engineering, procurement, fabrication, inspection and testing, installation, pre-commissioning and commissioning of the new onshore terminal facilities which will be integrated to the existing terminal.