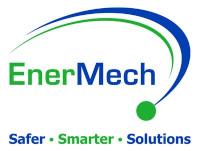 EnerMech has been awarded a pre-commissioning subcontract by Technip Oceania Pty Ltd, part of TechnipFMC in Australia, on the Shell Australia operated Prelude FLNG project.
The work scope includes the pre-installation filling of the risers, riser leak testing, pressure monitoring of the umbilical and electrical steel flying lead during pipelay, and electrical flying leads and umbilical testing.
Works will be conducted in-field, located approximately 230 kilometres from mainland Northwest Australia, with engineering and project management conducted from EnerMech's Perth Australia facility.
EnerMech's Australia Manager for Process, Pipelines & Umbilicals, Jamie McIntyre, says, "Experience of similar pre-commissioning work scopes in Australia and the high calibre of our Perth Australia based staff who have strong credentials in process, pipeline and umbilical contracts, put us in a good position to win this contract. We are looking forward to continuing our relationship with TechnipFMC in Australia and to working for the first time in-region on a project with Shell Australia as the end-client."