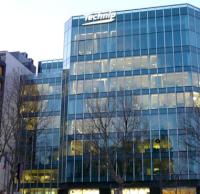 Technip was awarded a contract comprising detailed engineering, procurement and construction (EPC) for the core process units of Cargill's new ethanol production plant located in Barby, Germany. The production units will be built on a green field site alongside Cargill's existing wheat processing facility.
The ethanol is destined for beverages, cosmetics and pharmaceutical industry. The new plant will consist of a fermentation unit and a distillation/rectification unit. After completion of the construction works, Technip will also assist with the start-up and performance testing of the new units.
Technip's operating center in Düsseldorf, Germany, will execute the contract, which is scheduled to be completed by the second half of 2015.