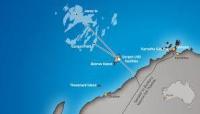 Tempo Australia has secured a requisition for additional Tempo personnel to be provided onsite under its sub-contract at the Chevron-operated Gorgon LNG project, on Barrow Island in Western Australia.
This new requisition increases the expected number of Tempo personnel onsite at the Gorgon Project to approximately 380 – around 90 percent Structural, Mechanical and Piping (SMP) trades people and the remainder Electrical & Instrumentation (E&I) trades people. Tempo is expecting to have mobilized all personnel by December.
Tempo has a contract to provide SMP and E&I craft labor for construction, pre-commissioning and commissioning services to the Mechanical, Electrical and Instrumentation contractor on the Gorgon Project. The contract has grown significantly since its award in May (ASX announcement May 6), with Tempo-supplied personnel onsite increasing from the initial request of around 100, referenced when the contract was granted, to now exceeding 380.