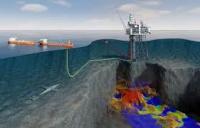 Statoil has awarded Tenaris the contract for the supply of casing, tubing and all related services for the Mariner Project .
Discovered in 1981, Mariner is the largest field development on the United Kingdom continental shelf in more than a decade. Estimated to hold approximately 250 MMbbl of recoverable oil, the field is located approximately 150 kilometers (more than 90 miles) east of the Shetland Isles, and is currently under development by operator Statoil and its co-venturers JX Nippon and Dyas.
Tenaris will be providing TenarisHydril Blue® connections with Dopeless® technology and TenarisHydril Wedge connections with Dopeless® technology, together with a full range of services including demand planning, inventory management, delivery to the well, rig returns and repairs that will be managed from Tenaris's facilities in Aberdeen, UK.