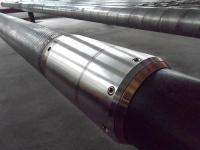 Tendeka, a provider of oil and gas completions, has been awarded an extension of its sand control framework agreement with Lundin Norway.
The contract, initially secured in 2013 for a 4-year period has been extended for 2 years, with the potential to extend for a further 2 years. The scope of work covers the provision of sand control screens, zonal isolation and inflow control technologies for multiple assets within the Norwegian Continental Shelf (NCS).
The extension of this contract means continued deployments on Edvard Grieg but also provides opportunities in other fields operated by Lundin in Norway.
The Edvard Grieg field was discovered in 2007 with Lundin Norway's first exploration well and started production in 2015. The development plan includes ten oil producers and four water injectors with oil transported via the Grane pipeline and gas transported to St. Fergus in Scotland. License partners are OMV Norge and Wintershall Norge.
Gary Smart, Chief Executive Officer of Tendeka says, "Norway is a key geography for Tendeka: our technologies complement the variety of reservoirs to extend field life and increase production and the stability of the offshore market makes it a great place to work."
Tendeka strives to provide innovative completion solutions, underpinned by constant research and development to assist operators overcome challenges currently faced in the oil and gas industry.