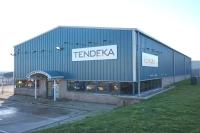 Tendeka, the provider of completions systems and services to the upstream oil and gas industry, has invested in a new facility at Minto Drive, Aberdeen.
The Advanced Completions Technology and Training Centre will enable Tendeka to enhance performance from its industry-leading wireless intelligent completions, reservoir monitoring technologies and advanced data management and utilisation software solutions.
The detached facility, which covers 8,500 sq. ft. comprises of a R&D assembly and testing area for performance and extended life qualification testing, engineering offices and a state-of-the-art training center.
"The new facility allows the team to fully exploit their ideas and talents, enabling the game changing technologies to be brought to market within a much reduced time frame. This investment in the current market signals the confidence that Tendeka has in the technology we have to offer and the team developing it," said John Hunter, Tendeka's Advanced Completions Director.