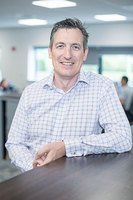 Tendeka, a global provider of advanced completions and production optimisation, has been awarded a project to supply the Kuwait Oil Company (KOC) with its Inflow Control Device (ICD) technology which will enhance production through more effective reservoir management.
The multi-million-pound deal will involve Tendeka installing Advanced ICD equipment in 55 horizontal wells over two years in Northern Kuwait.
Tendeka will perform reservoir simulations for each well, working closely with KOC to ensure optimum reservoir performance.
Scott Watters, Chief Operating Officer with Tendeka, says, "This marks the first independent service company to win such a significant lower completion contract in the GCC. It's a significant milestone in our growth in the Middle East and is, I am sure, the first of other such awards."
Saad Al Ganbar, Chairman with Tendeka's local business partner, Joint Scientific Group (JSG), adds, "It is a great achievement for the future business of Tendeka and JSG in Kuwait, as it is in line with the KOC strategy for the long-term management of reservoirs with innovative technology. It was the result of great teamwork between the two companies and I am sure will be the beginning of similar wins in Kuwait."