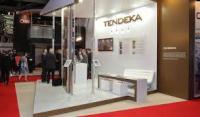 Tendeka will showcase its SigNetTM Wireless Pressure & Temperature (PT) Gauge and FloSureTM Autonomous Inflow Control Device (AICD) at the SPE Annual Technical Conference and Exhibition (ATCE) in Amsterdam this week (27-29 October).
Presentations based on recently published technical papers providing an overview of the performance and application of these unique technologies will take place in the RAI centre, booth 241.
The SigNetTM Wireless PT Gauge is a wireless pulse telemetry system for the on-going monitoring and optimisation of production and injection wells. The gauge sends measurements from the reservoir to the surface by briefly choking the production flow to impose intelligently created pressure variations.