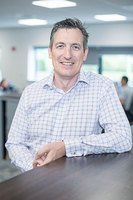 Following a recent award by the Kuwait Oil Company (KOC) to deliver a lower completions project, Tendeka, a global provider in advanced completions and production optimisation, has been awarded two further contracts in the Middle East.
The multi-million-pound agreements with the Abu Dhabi Onshore Operations Company (ADCO) and Petroleum Development Oman (PDO) will involve the supply of a range of specialised Inflow Control technologies. These technologies enable the effective management of the reservoir in horizontal wells to increase productivity and improve oil recovery.
ADCO's 3-year contract, with a one-year extension, will involve Tendeka's zonal isolation products, and full range of inflow control technologies, including their FloSure Autonomous ICD to be installed across all ADCO fields.
PDO has awarded Tendeka a multi-well trial and 1-year deployment contract for the application of FloSure Autonomous ICD across Oman.
Scott Watters, Chief Operating Officer at Tendeka, says, "These two awards from ADCO and PDO, following on from our entry in to Kuwait, has firmly established Tendeka in the GCC. Our differentiating and innovative FloSure technology, combined with our global supply chain capability, has enabled us to bring real value to these major regional National Oil Companies."
The multi-million-pound deal with Kuwait Oil Company (KOC) will involve Tendeka installing Advanced ICD equipment in 55 horizontal wells over 2 years in Northern Kuwait.