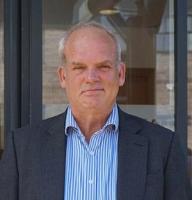 Tendeka, the provider of completions systems and services to the upstream oil and gas industry, has strengthened its management team with the appointment of Peter Soroka to the role of advanced completions commercialisation manager.
Soroka brings more than 35 years' experience in the oil and gas industry to Tendeka, having joined the company from OMV UK where his last post was as head of increased oil recovery/enhanced oil recovery technology. Other companies he has worked for include Statoil, Total and Schlumberger.
His career includes technological development for a wide range of oil and gas projects worldwide, incorporating subsea reservoirs and wells, and greenfield, brownfield and satellite projects in locations such as West of Shetland, Ireland, Angola, Russia, Europe and the Middle East.
He will join Tendeka's newly formed enhanced production and client services group, which will deliver innovative and cost-effective solutions to enhance oil and gas recovery and engage with clients accordingly. Based in the UK, he will also be responsible for expanding Tendeka's client base.
Tendeka chief executive officer Gary Smart says, "We created the enhanced production and client services group because we recognise future opportunities rely more on cost-effective technologies with long term benefits to compete in the current market. This strategy necessitates interaction with a varied group of technical disciplines covering the reservoir and well construction. Peter's record in delivering technical excellence in a range of sectors made him the ideal candidate to lead this group. His numerous strengths will be a significant asset for our company."