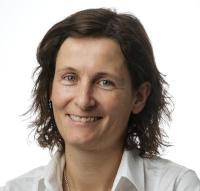 Tendeka, the provider of completions systems and services to the upstream oil and gas industry, has enhanced its senior management team with the promotion of Annabel Green to vice president of strategy and marketing.
Annabel joined Tendeka in April 2012, appointed as product line director of wireless technologies after serving in a multitude of technical leadership roles with Weatherford. This included working within the UK, Brazil and Trinidad on open hole and cased hole completions, flow control, and latterly as sand control product line director.
As part of her new role, Annabel will be creating a client focussed strategic marketing platform. The aim is to aid technology adoption, increase the rate of growth in new areas, globalise client accounts, and promote an understanding of in depth market dynamics. Her role will also focus on growing the company further through mergers and acquisitions.