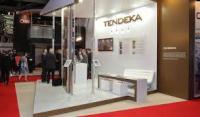 Tendeka has secured a contract with an international oil and gas company for the installation of sand face completion technology in Austria.
The installation will include FloRight Ultra premium screens with the market-leading FloSure autonomous inflow control devices (AICDs) plus SwellRight packers and sleeves.
The application is a brownfield development and requires AICD technology in order to reduce water cut and unwanted gas production in the latest development phase with horizontal wells. Tendeka was selected for the contract due to the exceptional performance of its FloSureAICDs in increasing oil recovery rates and the flexibility to adjust setting at the rig site based on reservoir data obtained during drilling.
Derek Taylor, Tendeka vice president for Europe, Middle East, Africa and Russia, said: "The FloSure AICD has enjoyed strong uptake in this region with over 10,000 AICDs deployed to date. The proven value this technology can provide to our clients means we are continually expanding our client base."