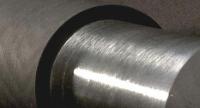 Tendeka, the provider of completions systems and services to the upstream oil and gas industry, has announced two significant contracts for its zonal isolation and inflow control technology in the Middle East.
Following a highly successful initial contract period, Tendeka has been re-awarded the contract to supply PDO with swellable solutions for all fields in Oman. The $5m contract will span 5 years, with an optional two-year extension. Tendeka has been present in Oman since 2002 and has deployed over 4000 of its Swellfix packers for PDO since that time. The award win demonstrates Tendeka's strength of position in the zonal isolation market for the Middle East and is testament to the consistent service and quality of its swellable technology.
In a separate award, and following work on previous contracts including fibre optic monitoring and both swellable and mechanical zonal isolation solutions, Tendeka will provide a major operator with inflow control device (ICD) completions and swellable packers in a deal worth up to $5m. The four-year contract will mark the first ICD installations for the major operator and will commence with the installation of three trial wells.